Library
An effective school library enhances student learning outcomes by providing a range of programs, services and resources which support teaching and learning.
The school Library of BenchMark has an intelligent collection of resources including books, periodicals, dailies and reference materials. Our library is well-equipped with computers and internet access, as well as modern furniture.
The school has a qualified Librarian and an Assistant Librarian who effectively manages the library resources. To facilitate the effective use of books, the School Library uses Library Management Software. The software includes facilities for catalogue search, circulation of book reports, library statistics, and so on.
Every week, students are allotted a library period during which they are taken to the library. Our senior secondary classrooms also have a reference section.
Book fairs and other literacy events are held to motivate our students to celebrate and enjoy the habit of reading books. The school library also has subscribes to leading newspapers and magazines for the students' benefit, which improves their understanding of current events.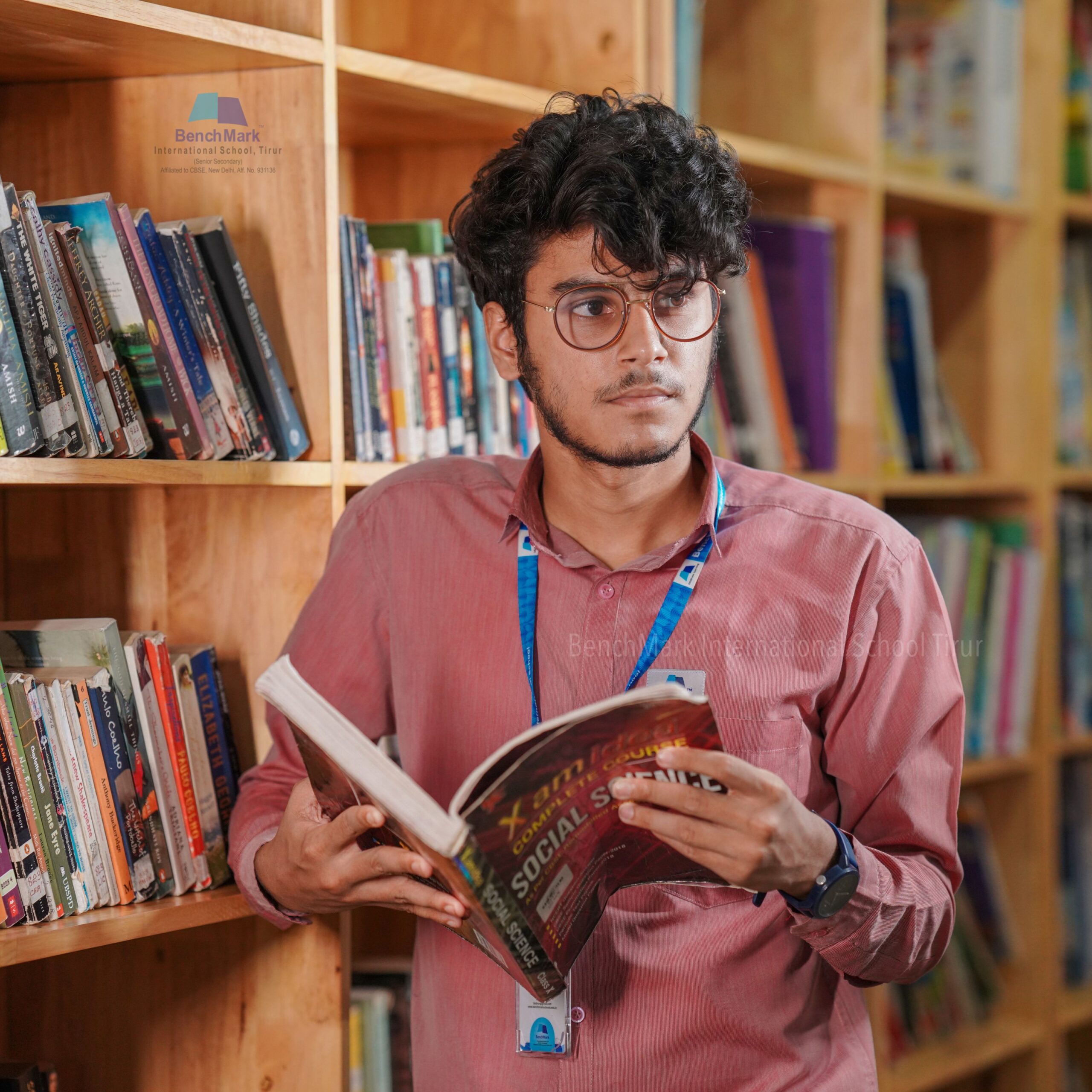 BenchMark is a
different world !
BenchMark International School runs on a philosophy of well-rounded schooling. We let our wonderful learners into a myriad-faced universe of experiences without allowing ourselves to run on a grade-centred curriculum. BenchMark International School, the region's leading CBSE International School, is immersed in a world of actions and activities, fun and challenges, arts and attitudes, games and gamified learning, where future BenchMarkians are groomed to discover themselves and invent the way forth. This tranquil, waterfront campus has Kerala's best school environment, which offers young with not just international exposure but also encourages human camaraderie too. As the top CBSE School in Kerala, BenchMark has raised bars and reworked parameters of schooling since 2006.
Read more