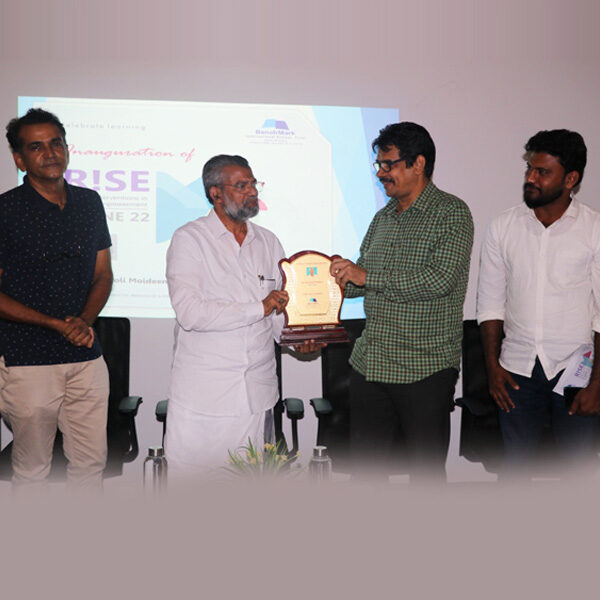 09
June - 2022
INAUGURAL CEREMONY OF R!SE
R!SE, is a program, specially designed by BenchMark, to make refined Interventions for student empowerment in grades 8 – 10. It includes a variety of programs such as Language Immersion Program, Skill Initiation, Coding Integration, GK input and Career Introduction.
Through these programs, R!SE aims to enable children to delve into the world of knowledge. R!SE was officially inaugurated by the honourable MLA of Tirur, Mr. Kurukkoli Moideen. "Education should provide a 360° overhauling of learning experience." said the MLA in his inaugural speech. He later appreciated BenchMark International School to take up this innovative program, which guides the children to cope up with the ever-changing educational scenario.
Mr.Syamlal E P, Head of Social Studies Department and coordinator of R!SE welcomed the gathering. Mr.Joji Paul, Principal, BenchMark International School, presided over the function. Dr. P K Babu, Academic Director, BenchMark International School gave a briefing on R!SE in his keynote address. Chairman Mr. Rafeek Mohamed P M, Manager Mr. Ibrahim Haris UV, Vice Principal Mrs. Rathi I V, Primary & Middle School Headmaster Mr. Biju M N were present. Mrs. Shobana C, Headmistress Secondary Session thanked the dignitaries and guests.
Honourable MLA Mr. Kurukkoli Moideen during his inaugural speech